JW822 Water jet loom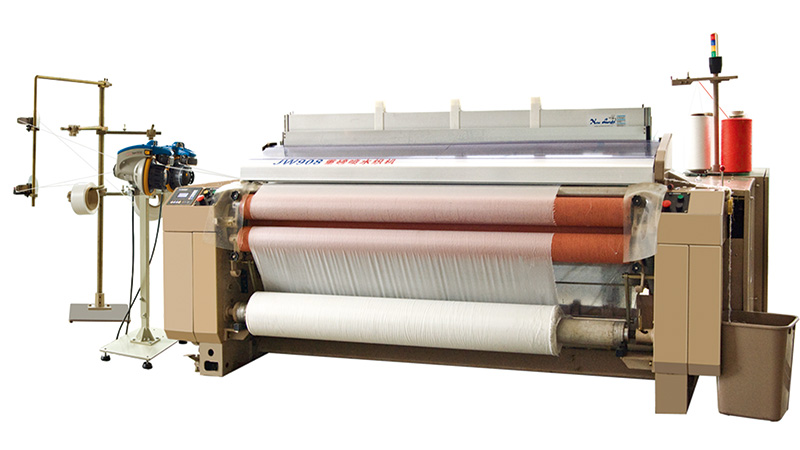 The JW822 water jet loom is popular with our international customers as its beating mechanism has been improved to reduce working vibration and noise, while also enhancing overall machine durability and stability. Separating nozzle holders are used to allow for individual settings for the direction and position of each nozzle. The water jet weaving machine is ideal for producing light and medium-weight fabrics with plain, twill, satin or jacquard weaves.
Features
The water jet loom is equipped with a super-fast start-up motor and large-capacity electromagnetic brake.
New energy-efficient nozzles are used to provide a water consumption reduction of up to 10% in comparison to its predecessor models.
Technical specifications
| | |
| --- | --- |
| Breadth(cm) | 170,190, 210, 230, 280, 340, 360 |
| Designed speed | 600~800RPM |
| Power | 2.2 KW, 2.8KW, 3.7KW |
| Weaving Range | Filament: 22 D- 1350 D |
| Weft selection | 1 color, 2 colors |
| Loom beam disc diameter (mm) | 800 |
| Roller Diameter (mm) | 550 |
| Shedding | Plain shedding , Positive cam shedding, Dobby shedding |
| Beating up | Double connection rod assembly four-bar beating-up |
| Selvedge | Raw edge, mechanical tuck-in selvedge |
| Let-off device | Electronic let-off |
| Take-up | Electronic take-up |