Service
Spark provides spare parts, technical support and training service to help customers achieve a high productivity, energy efficient production, and excellent fabric quality on their weaving machinery.
1. Spare parts
Spark is committed to offering high-quality spare parts to deliver maximum productivity with minimum downtime. Our spare parts policies are:
Vulnerable parts whose value are equivalent to 5% of the overall machine price are freely provided.
Within a one-year warranty, vulnerable parts are freely repaired or replaced. Out of warranty, customers need to pay the replacement part cost and freight fee.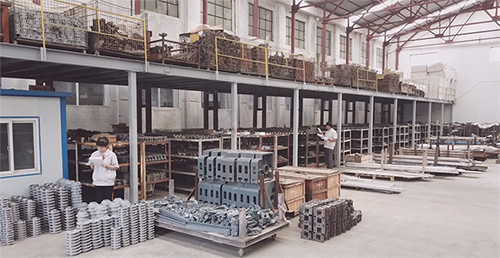 2. Technical support and training service
Our experienced technicians are skilled in offering technical support and training service to help your weaving looms remain efficient and stable.
After delivery, Spark provides a 15-day to 1 month (depending on the loom quantity) of in-house training at the customer's location. Training includes weaving machine installation and debugging. The training and installation fee is $50/day.
Within 15 days after on-site debugging, our technicians will stay at your factory to observe the running status of looms and ensure there are no problems.
Spark offers 24/7 technical support and troubleshooting service via phone, e-mail, text, WeChat or WhatsApp, Skype, Line.
You can assign your engineers to come with us for technical exchange.
The specific details will be carried out according to the agreement both parties reached.
Video